Walnut Saplings are a nut bearing tree that reproduce Walnuts.
1.9.4 and Newer: Combine Three (3) Walnuts and ANY Sapling.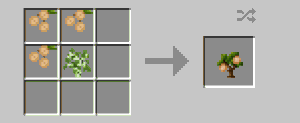 1.7.10 and older: Combine one (1) Walnut with an Oak Sapling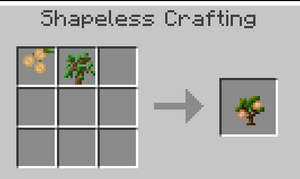 Plant the sapling as normal. When the nut has ripened right-click to harvest the Walnut. Do not left-click as it will permanently break the nut.
Bonemeal can be used to ripen the nut and grow the sapling into a tree.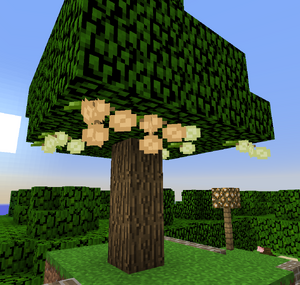 Ad blocker interference detected!
Wikia is a free-to-use site that makes money from advertising. We have a modified experience for viewers using ad blockers

Wikia is not accessible if you've made further modifications. Remove the custom ad blocker rule(s) and the page will load as expected.