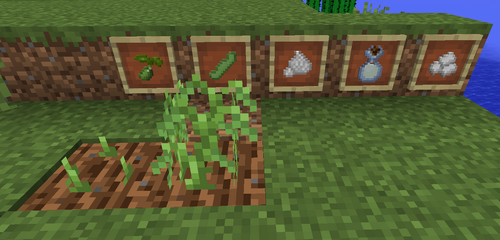 Soybeans are used exclusively to craft Silken Tofu , Soy Milk , and Firm Tofu .
They are obtained from Tropical Gardens in 1.10 and Stalk Gardens in previous versions.
Placing a Grown Soybean into a crafting grid will get you a Soybean Seed which can be planted.
Harvesting a grown soybean can be done by right-clicking on the plant or breaking the plant and replanting the seed.
The Presser converts Soybeans into Tofu Products.
Crafting Uses:
Edit
Soybeans can be crafted with other ingredients to make Hoisin Sauce , Veggie Strips , Mixed Salad , Garden Soup , Soy Sauce , Veggie Bait and Stock
Soybeans in a presser will create Silken Tofu and Grain Bait . Silken Tofu in a Presser will get you Soy Milk and Firm Tofu .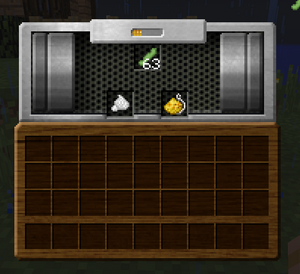 See Also: Firm Tofu, Tofirken , Tofacon , Tofeak , Tofenison , Tofurkey , Tofutton , Tofeeg , and Tofish . 
Ad blocker interference detected!
Wikia is a free-to-use site that makes money from advertising. We have a modified experience for viewers using ad blockers

Wikia is not accessible if you've made further modifications. Remove the custom ad blocker rule(s) and the page will load as expected.