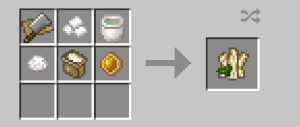 Cooking Oil is a basic ingredient used in many foods and can be crafted in multiple ways. Before 1.10, Cooking Oil was required to be in the Oven to cook foods. Now a furnace can smelt foods.
Place Olives , Sunflower Seeds , Walnuts or Sesame Oil with a Juicer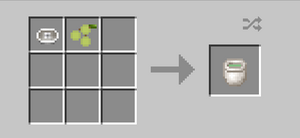 Place Grape Seeds, Cotton Seeds, Mustard Seeds , Sunflower Seeds or Pumpkin Seeds in a Presser

Cooking Oil can be combined with other ingredients to create the following:
Ad blocker interference detected!
Wikia is a free-to-use site that makes money from advertising. We have a modified experience for viewers using ad blockers

Wikia is not accessible if you've made further modifications. Remove the custom ad blocker rule(s) and the page will load as expected.